Contact Us
Respondents
Respondents Office : 020 8398 0901
Respondents Mobile: 07834 602090
Respondents Email(*): theclaretteam@claret-uk.com
(*respondents includes anyone who attends a focus group or has an enquiry about this)
After you have registered
Add our numbers into your phone- when we call we say we are from "Claret Research"
Add theclaretteam@claret-uk.com into your Safe/white List to ensure our emails arrive: this can be done via settings.
Our emails will then be received directly to your 'Inbox'. Otherwise emails may divert into your 'Spam' or 'Junk' folder.
Set your Computer, Tablet or Smartphone to receive emails in HTML format
Whenever you complete any of our Online Forms, you will notice the padlock and the HTTPS address in your browser address bar. This confirms that any Data sent to us is transferred via a fully secure network.
If you have previously agreed to us using your personal information for emails sent from Claret UK, you may change your mind at any time by emailing us at http://www.claret-uk.co.uk/genmsg-AR.php
If your information changes - mobile phone number for example, or any other information we are holding on you is incorrect or incomplete, you can email us to update http://www.claret-uk.co.uk/genmsg-AR.php
Links to useful websites: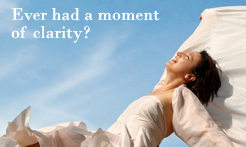 CONTACTING CLARET
Please choose the correct method of contacting us depending on what you are contacting us about.

Clients are those wishing to use our services for Market Research.

Respondents are those registered or wanting to register to participate in focus groups and research surveys.