PRIVACY POLICY
Your privacy is important to Claret UK Ltd, so we have developed a Privacy Policy that covers how we collect, use, disclose, transfer, and store your information. We will take all reasonable steps to ensure that your data is treated securely and in accordance with this privacy policy.
What we collect
We collect certain information or data about you when you use www.claret-uk.com or contact us using the website forms. Name and job title Contact information including email address Demographic information such as postcode, Other information relevant to client services or respondent surveys. We collect: questions, queries or feedback you leave, including your email address, if you contact Claret-uk Ltd your email address and subscription preferences when you sign up to our email alerts, and how you use our emails - for example whether you open them and which links you click on, your IP address, and details of which version of web browser you used as well as information on how you use the site, by using cookies and page tagging techniques.
This information helps us to:
send you our emails if you have requested this information and ensure that content from our site is presented in the most effective manner for you and for your device provide you with information or services that you request from us or which we feel may interest you, where you have consented to be contacted for such purposes carry out our obligations arising from any contracts entered into between you and us allow you to participate in interactive features of our service, when you choose to do so and notify you about changes to our service.
This information can be viewed by authorised people in Claret UK Ltd and our suppliers Sigma Software improve the site by monitoring how you use it gather feedback to improve our services, for example our email alerts respond to any feedback you send us.
Where your information is stored
We store your information, whenever possible, on secure servers in the European Economic Area (EEA) (except for data that we gather when you sign up to our email alerts).
Some of our suppliers are based outside the EEA and therefore your information may be accessed outside the EEA. We have strict controls over how and why your information can be accessed.
Keeping your information secure
We have procedures and security features in place to keep your information secure once we receive it. This is detailed in our Data Protection and Security Policy.
Disclosing your information
We may pass on your personal information if we have a legal obligation to do so, or if we have to enforce or apply our terms of use and other agreements. This may include disclosing to other companies and organisations in connection with fraud protection and credit risk reduction. We won't share your information with any other organisations for marketing, market research or commercial purposes, and we don't pass on your details to other websites.
Often when you are taking part in a research event we will ask for permission to pass on your contact information to the venue, and/or your full name - this is to facilitate access to secure areas, and in order to contact you on the day for example if the sessions are running late or there are any last minute changes. If this happens please be assured that it will only be to companies that have signed our Terms of Business and agree to use your information on this day for this purpose only. For certain events you may be required to bring ID that confirms you are who you say you are, for eligibility or security purposes.
Your rights
You can find out what information we hold about you and ask us not to use any of the information we collect. If you wish to exercise this right, please send your request to theclaretteam@claret-uk.com.
About Us
Claret UK Ltd is a private limited company registered in England and Wales (Company Number 6183939), Registered address Sinclair House, 6 Montgomery Ave, Esher, Surrey KT10 9BB.
Please note that if you click on, or follow, any links from our site to external websites, our privacy policy will no longer apply. Please check the privacy policies of any such external site before submitting any personal data, as we cannot accept any responsibility or liability in relation to them.
COOKIE POLICY
A cookie is a small file which asks permission to be placed on your computer's hard drive. Once you agree, the file is added and the cookie helps analyse web traffic or lets you know when you visit a particular site. Cookies allow web applications to respond to you as an individual. The web application can tailor its operations to your needs, likes and dislikes by gathering and remembering information about your preferences. We use traffic log cookies to identify which pages are being used. This helps us analyse data about web page traffic and improve our website in order to tailor it to customer needs. We only use this information for statistical analysis purposes and then the data is removed from the system. Overall, cookies help us provide you with a better website, by enabling us to monitor which pages you find useful and which you do not. A cookie in no way gives us access to your computer or any information about you, other than thedata you choose to share with us. You can choose to accept or decline cookies. Most web browsers automatically accept cookies, but you can usually modify your browser setting to decline cookies if you prefer. This may prevent you from taking full advantage of the website. If you'd like to learn more about cookies and how to manage them, visit https://www.aboutcookies.org/ or https://cookies.insites.com/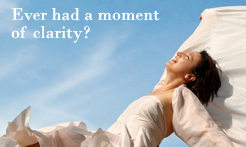 CONTACTING CLARET
Please choose the correct method of contacting us depending on what you are contacting us about.

Clients are those wishing to use our services for Market Research.

Respondents are those registered or wanting to register to participate in focus groups and research surveys.