Register - Terms and Conditions
If you are interested in registering on our database please read the terms and conditions below and press continue.
Terms and Conditions
You must have lived in the UK for at least 3 years.
You must agree to be truthful about your personal background and the details you give.
You must also be truthful about your personal usage/knowledge/ownership of any product or brand being researched
Claret uk Ltd do not wish to use people that are registered as a respondent with another agency and we will subsequently remove you from the Claret uk Ltd panel if that is found to be the case.
If agreeing to attend an interview/group you must make every effort to do so and to arrive punctually.
Must be confident in expressing opinions in a group of approximately 8 people
Must be confident in expressing opinions in a clear manner which can be understood by all participants
You must notify us immediately if for any unforeseeable reason you are unable to attend the group/interview.
You must be respectful of our clients' confidentiality of any new products/advertising that are discussed.
You must observe any requests from our clients with regard to the product/service.
The interview/group maybe taped and recorded for research purposes.
Information given to us via this website will be added to our database and will be processed in accordance with the Data Protection Act 1998.
You may opt out of any future contacts from us at any time. You can do the following at any time by contacting us via the email address given on our website
Applicants must be prepared to sign confidentiality agreements to protect any third party client's interests, when and where necessary.
Claret-uk Ltd may collect, use, share and store your information to check your details and to verify your identity in order to prevent fraud with other interested 3rd data holders/parties
I accept that Claret-uk Ltd can withdraw my registration should I breech any of the above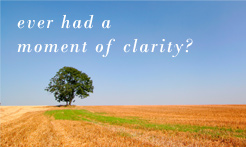 Terms and conditions
Please read the terms and conditions carefully before registering with us.